All of us are making difficult choices as we face the challenge of COVID-19. We have canceled our March program and will follow the town and state's lead regarding our upcoming April programs. Please check the website for updates before planning to attend a club activity. Hoping you find time to work in your garden during this uncertain time and remember to follow the social distance policy.
Many of our activities are centered around Onatru Farm, but we also use Cyrus Russell Community House and the Lewisboro Library.  We can also be reached at our Facebook page for more information. See our Resources page for sites to review in preparation for spring planting .​​​​​​​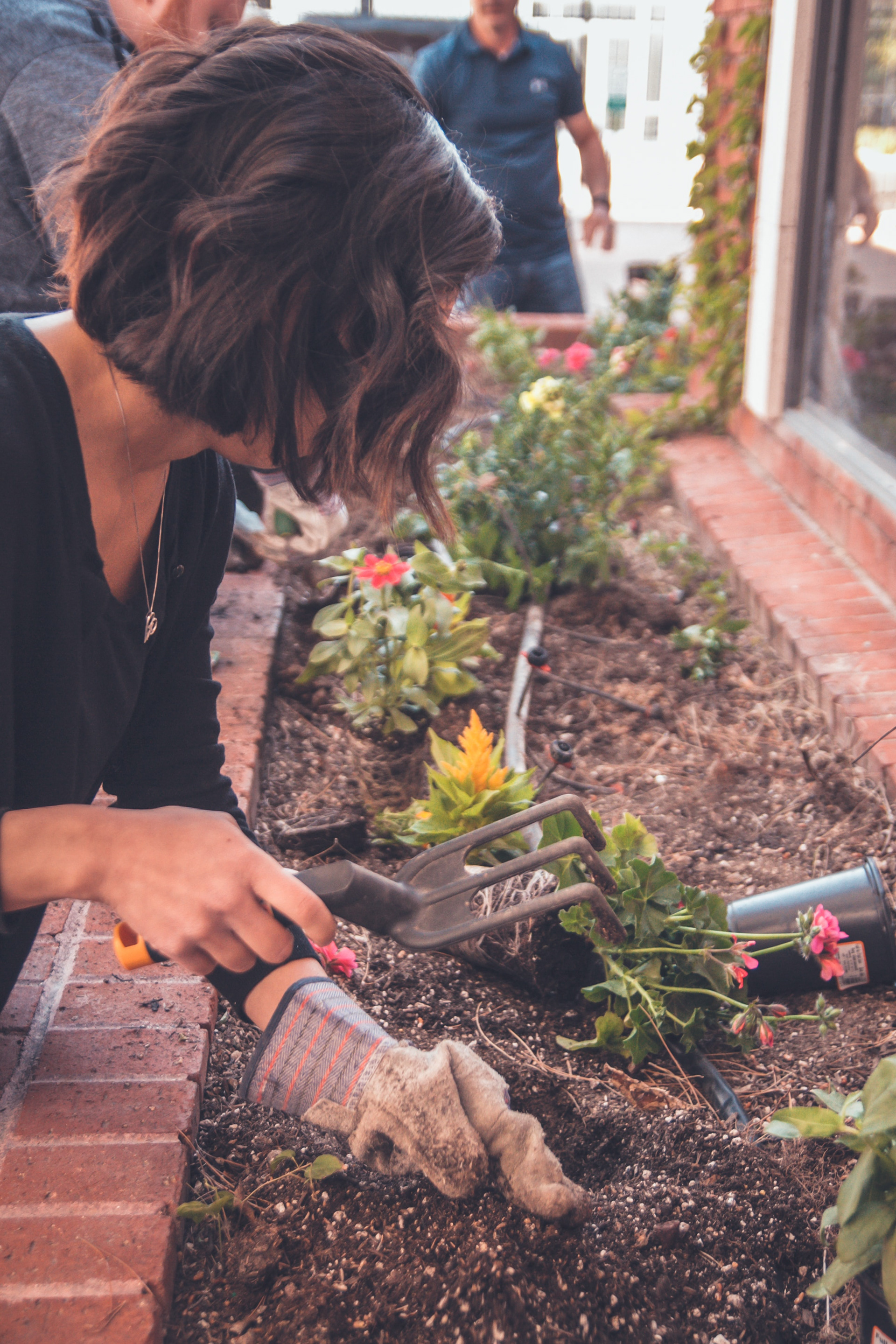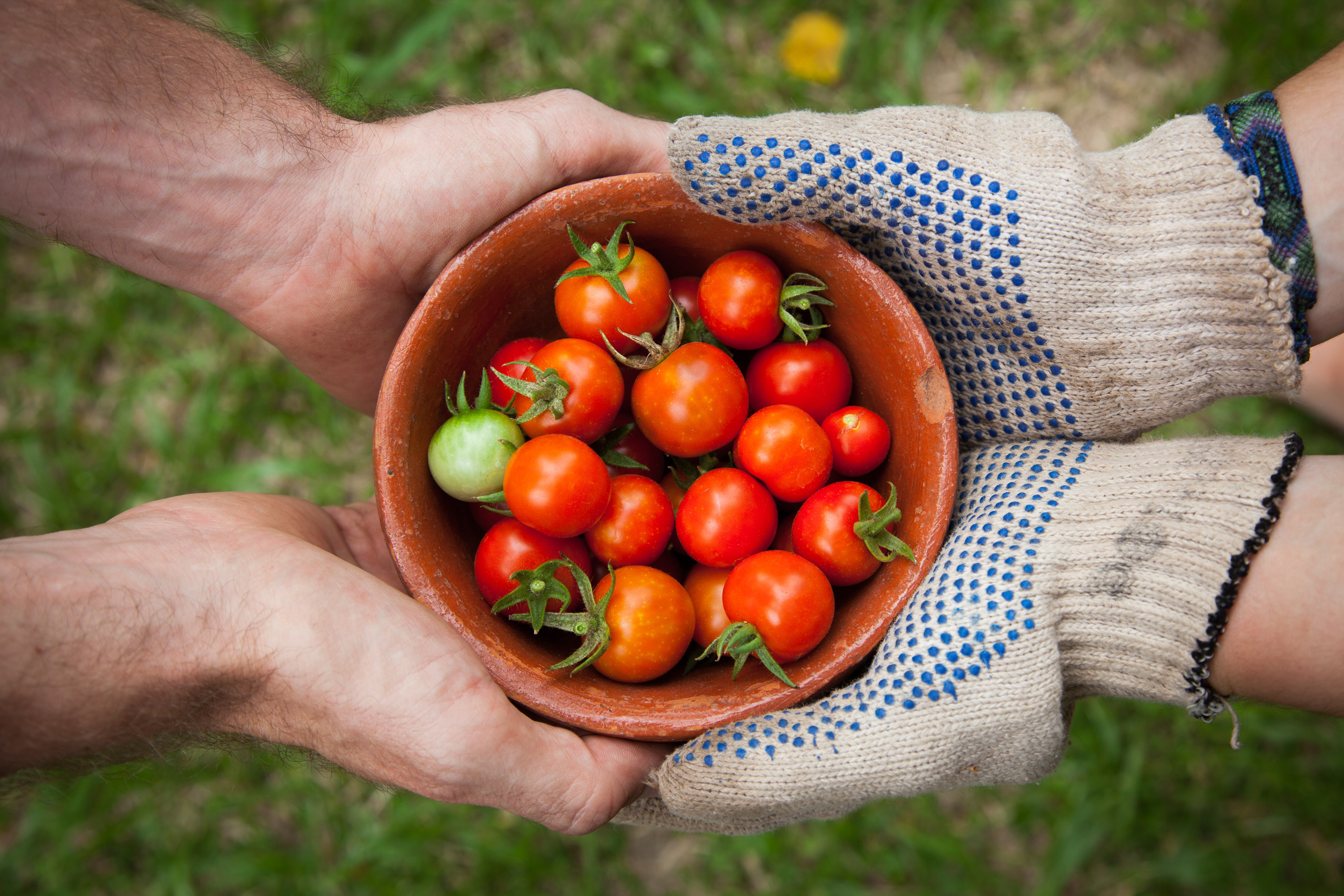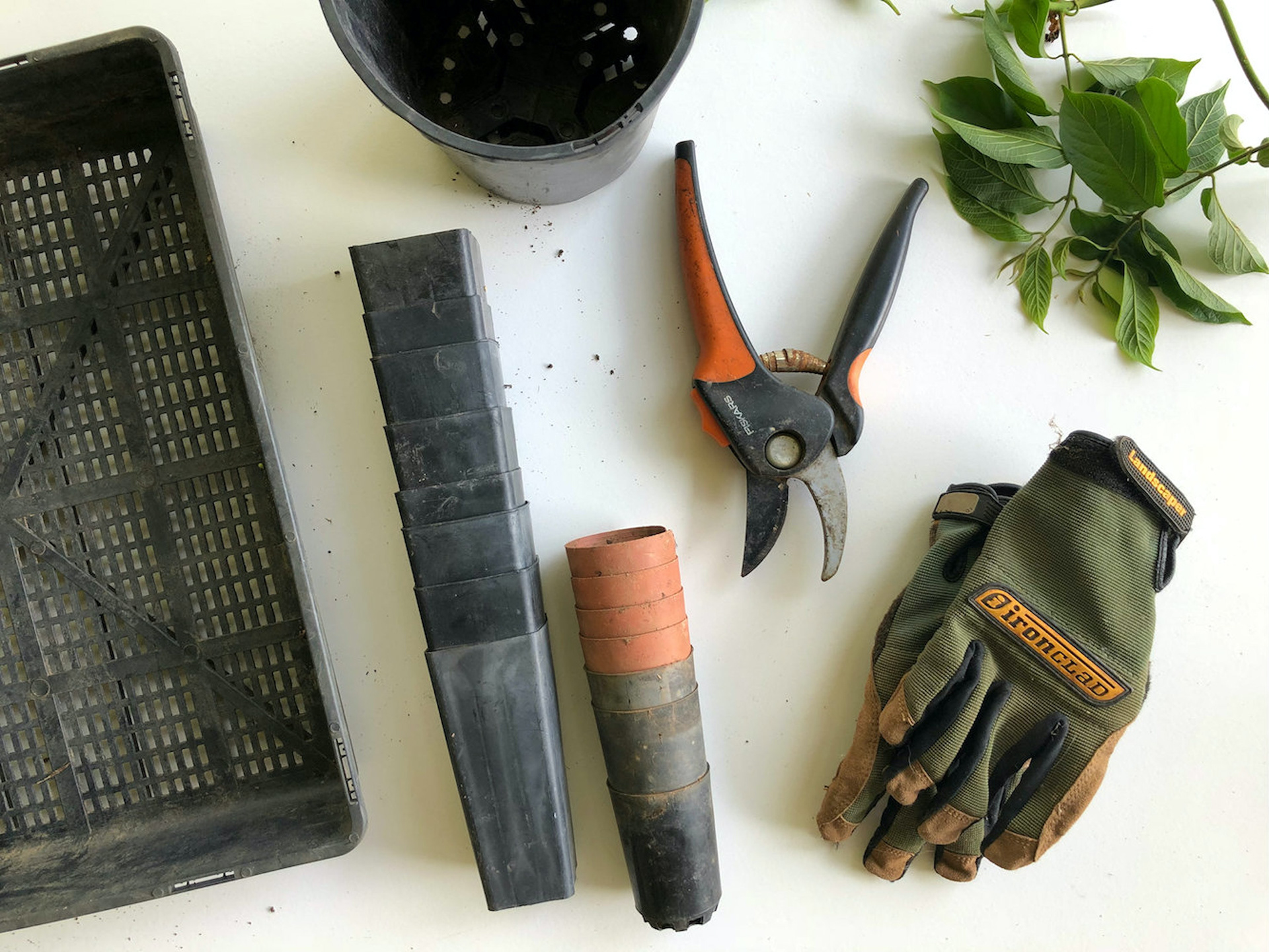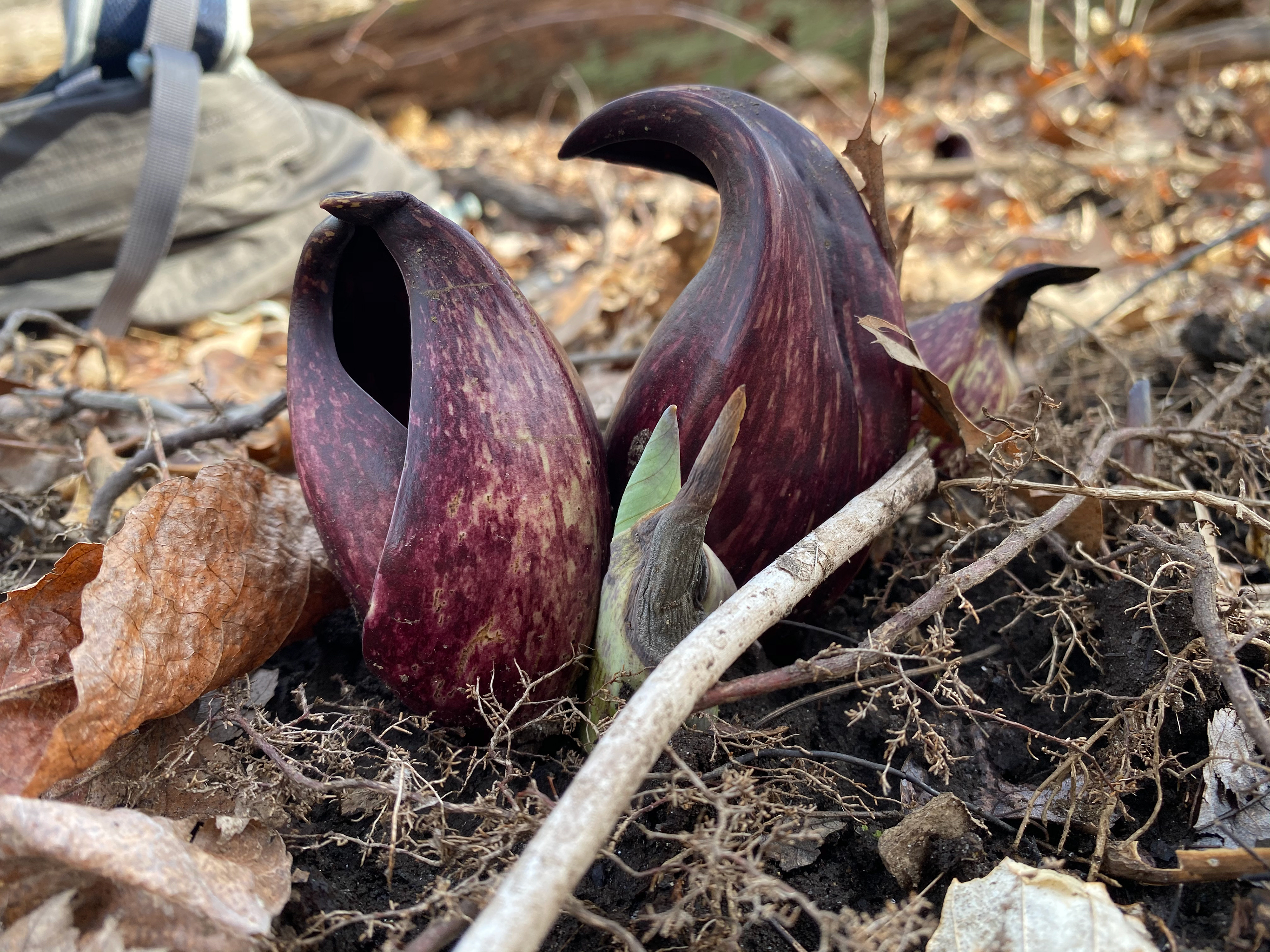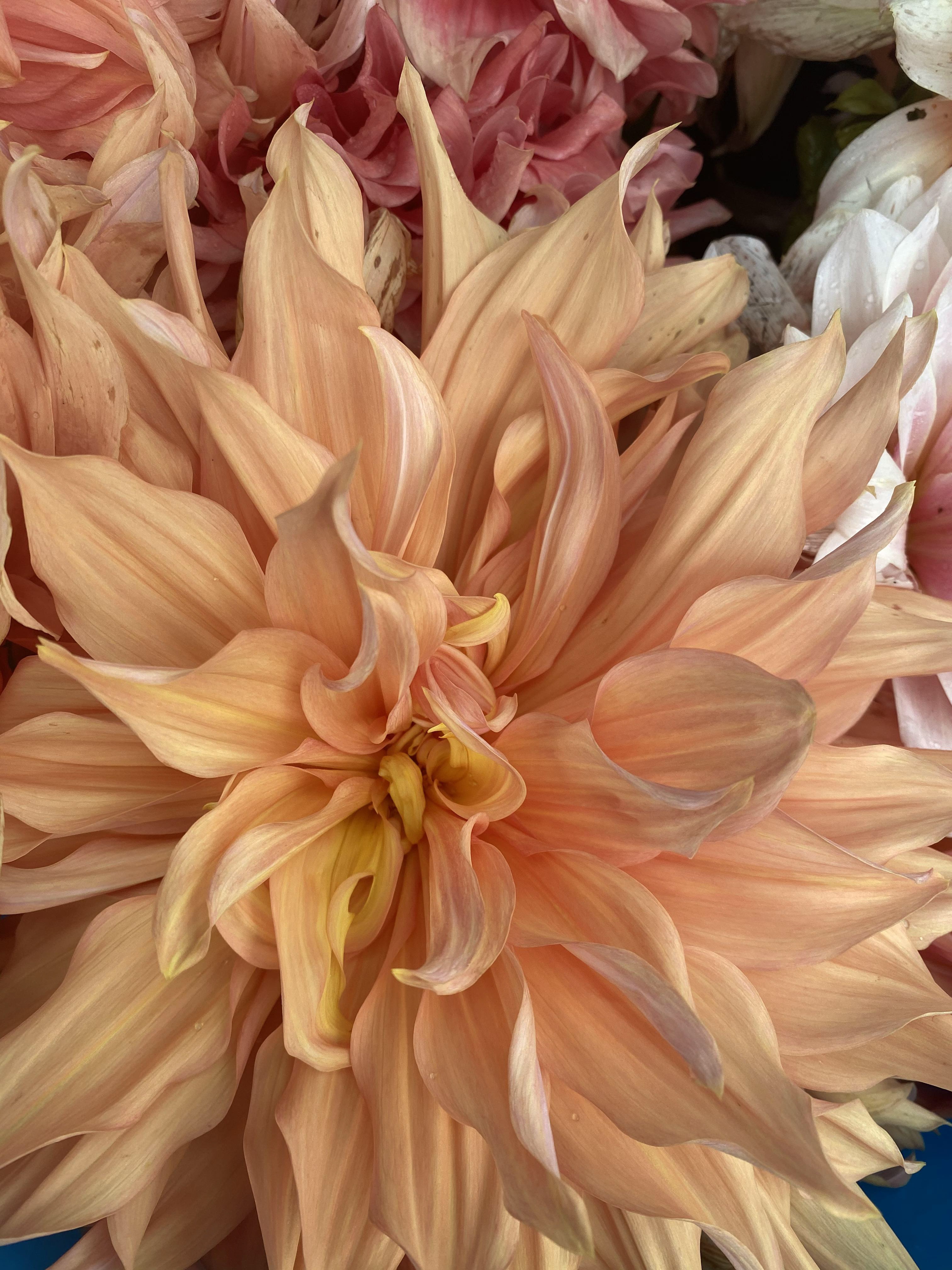 November 4, Thursday 7 PM
 - " Gardentopia, Design Basics                  
 For Creating Beautiful Outdoor Living Spaces" by Jan Johnsen, who is an award-winning landscape designer, author and speaker.
Registration
needed.
November 6, Saturday, 9:30 AM to 12 PM -
Golden Roads Daffodil Planting, (Rain Date: November 13, Saturday). Site- 
Fox Valley Park entrance drive roadside, off Indian Hill Road and Route 138, Goldens Bridge. 
Volunteers needed.  There areWe'll plant 3,000 daffodil bulbs in 3 hours. No experience needed. Lewisboro Garden Club members will offer planting instruction and will be planting alongside you. We'll add to our 50,000 plus daffodils lining Lewisboro's roadsides. We'll have refreshments. It is always a fun get together.  
December 4, Saturday-
 Holiday Party and Swag Making TBD
March 4, Thursday, Welcome Back, 7:00 PM
- Zoom - Business Meeting and presentations on some new Club projects Meadowing by Deanna Novak and Rooting for Trees by Mary Ann Lansdale
March 13, Saturday, 11 AM to Noon
- The annual Lewisboro Community Volunteer Fair will match local organizations with Adult and Teen community members who want to volunteer. Held by the Lewisboro Library 
April 1, Thursday, 7:00PM, Zoom
- "Introduction to Ungardening: Building Your Garden's Connection with Nature" - Aubree Keurajian is an ecologist located in central Connecticut. She has a bachelor's degree in the Science of Natural and Environmental Systems from Cornell University, and currently runs Ungardening Native Plants, a restoration ecology consultation service and native plant nursery.  Check her out online at ungardening.org or on Instagram @ungardening.
Registration
needed.
April, Date and details to be posted
, - Rooting for Lewisboro our tree distribution will take place at the end of April.  Customers will be notified .  Volunteers are needed so please contact
Mary Ann Lansdale
.
April, Date and details to be posted
, - Rooting for Lewisboro our tree distribution will take place at the end of April.  Customers will be notified .  Volunteers are needed so please contact
Mary Ann Lansdale
.
May 1, Saturday, 9:00 AM at Onatru Farm
, Alice Poor Spring Clean-up. All members are urged to participate. Please bring your gardening tools and any plants from your garden you would like to share. (Rain Date: May 2, Sunday at 9:00 AM) RSVP to
Lewisboro Garden Club
May 6, Thursday, 7:00 PM, Zoom
- "Wicked and Wonderful Weeds and What to do about them" - Michele MacKinnon  has inspired hundreds of area residents to dig in, get dirty, and enjoy their gardens in the past several years. With an Advanced Master Gardener and Organic Land Care certifications, she is a trusted Garden expert with a growing following.
Registration needed.
May 15, Saturday,

12:00 PM to 6:00 PM.
Plant Sale at Copia Home and Garden Center
 (Rain Date:  May 16, Sunday) LGC Fundraiser for the Alice Poor Gardens at Onatru.  Sign up with with 

Mary

 Ann Lansdale
. May be canceled due to the pandemic.
May 22, Saturday,  2 PM to 4 PM

,  
Onatru
 Farm - 
Meadow Event with  Deanna Novak and the  Lewisboro Land Trust. (Rain Date:  May 23, Sunday 2 PM to 4 PM)
Get inspired on how to turn your lawn into a mini-meadow: the how and why
Meadow Meander & Planting Workshop - Saturday, May 22, 2-4pm at Onatru Farm Park & Preserve
Are you curious about meadow's role in the story of our local forest? How does a meadow support wildlife, fresh water, and healthy soil? Lewisboro Land Trust is partnering with the Lewisboro Garden Club to bring you a program that encourages and supports experiments in converting lawn to mini-meadows and explores the aesthetics and biodiversity of meadows. Deanna Novak, a New Canaan Nature Center educator, will lead you on an adventure walk through Onatru trails. The program will also include listening to a family-friendly story about meadows, and visiting an educational mini-meadow tended by members of the garden club. There will be an opportunity for hands-on learning, digging and planting. This program may inspire you to welcome a mini-meadow into your yard too.
All ages are welcome to this program, but it is best for ages 4 and up. Sturdy shoes and gloves are recommended. In the event of inclement weather, this program will be moved to the following day, Sunday, May 23rd at the same time.
June 3, Thursday, 7:00 PM, Zoom.
"I Like It, I Love It and the Deer Don't Eat It!"   Adam Wheeler of Broken Arrow Nursery.
Adam started work at Broken Arrow in 2004 after completing his BS degree in Urban Forestry and Landscape Horticulture at the University of Vermont. Adam manages plant propagation, container production, mail order and the acquisition and development of new plants. Please register at the link below.
Golden Roads Driving Tour
Late March and Early April
Enjoy this tour through Lewisboro and see the over 50,000 daffodils that have been planted through the effort of the Golden Roads committee and support of community members. The Town advises that tour participants be of the same household and remain in their vehicles throughout the tour.  
Directions
Each year the Garden Club awards students a scholarship who will be pursuing studies in subjects that support the Club's goals.  This year's winners were Cat Curry, Sustainability Club, Annie Kennedy, AP Environmental Science and Evan Calves, Seminar for Environmental Studies.  
September 2, Thursday 6 PM - Onatru Farm
 - Business meeting /Henry Wallace Lecture by Maureen Koehl, Town Historian. 
September 11, Saturday, 9 AM - 
Onatru Farm- Alice Poor Fall Clean Up. Please bring your gardening tools. (Rain Date: September 12, Sunday 9 AM)
September 18, Saturday, 10 AM to 4 PM 
- The annual Lewisboro Library Fair is back!  The Fair will be held rain or shine at Onatru Farm Park (99 Elmwood Road in South Salem). It is the largest community event in Lewisboro. The LGC will be offering an opportunity to make your own Fairy Garden.  Materials will be provided but feel free to bring your own special additions. 
Preregistration is required.
 There are three time slots available 11 AM, Noon and 1 PM. $15 materials fee payable at the Fair.  Please email name, chosen time slot and age of attendee to
lewisborogardenclub@outlook.com
. Proceeds go to the Library Fund.  You can also visit our LGC table and purchase our lovely daffodils as part of the
Golden Roads
program.
September 21, Thursday, 11 AM - Good Hope Farm
- We will be led on a guided tour of the farm and all of its offerings including the goats, produce, perennial and annual gardens. Visit
website
.   If you plan to attend please email 
susanlam817@gmail.com 
October 7, Thursday, 7 PM
 -  "How to use Native Plants in the Landscape" Lisa Turoczi   Registration needed through the Lewisboro library where it will be held.   Number is limited so be sure to preregister
Holiday Party and Swag Making
December 5 – Saturday, 9 AM, Onatru Farm 
Join us for the end of year Holiday Party and Swag Making. Zoom event details to follow.
The Lewisboro Garden Club has a tradition of hanging swags on all of the white wooden signs as you enter Lewisboro and many of the signs for town parks and preserves.  The tradition began many years ago with members of the Garden Club gathering the materials from the woods in the area.  Bows were made, boughs wired and then the swags were hung.  
This year, in order to protect club members during this pandemic, almost 40 decorated swags were donated by Jenn and Peter Cipriano of Copia Home & Garden.
First Day Lewisboro
 - The Garden Club is participating in the Lewisboro Parks & Recreation  First Day event for 2021 as we have done in the past.
This year we are making up Pollinator Palace "kits" for families to drive through and take home. The kit contains the woody materials, instructions and links to the NYS Life Science curriculum and other info about pollinators.
Pictured are the leaflets included. They will get the sliced wood and other commonplace materials to complete the project.
Mary Ann Eggleston